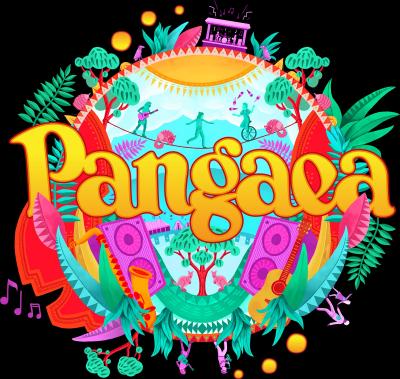 One land, one sea, one people. Pangaea.
A festive camping adventure in south-east lutruwita/Tasmania, this summer, February 3rd-6th, 2023. 
Our vision is to unite people in celebration and knowledge sharing through music, arts and culture - towards a sustainable future for all.
Our mission is to be a solutions focused and inclusive festival by encouraging participation, collaboration, celebration and learning whilst helping to normalise sustainable living practices and inspire positive action.
----------------------
Pangaea's offerings..
Discover an inspiring and comprehensive programme of ideas, creations, performances, music, playtime, workshops, discussions, activities and culinary delights for all ages, across a carefully designed festival site.
Workshops and Learning - Pangaea offers an inspiring programme of all ages' workshops, activities and panel discussions in the arts, culture, health and wellbeing, and sustainable living. Workshops are central to Pangaea, they are the building blocks to community connectedness through knowledge sharing in a social environment.

Circus Town - a magical world of acrobats, comedians, sideshow legends, cabaret's and more. In Circus Town you will witness the remarkable, be inspired by the extraordinary, and connect in fun workshops and experiences…including the flying trapeze. 
Music - Pangaea is a wondrously eclectic adventure in sound – it represents a love for musical fusion, melodic rhythms and beats, the live and the lively. Across multiple stages we present established and emerging musical acts from across Tasmania and beyond.
Tin Camp Studios - A safe and welcoming space for unique musical and cultural offerings, with a rich focus on storytelling through various forms of communication. Constructed from salvaged materials and modelled on typical 1950's Tin Camp's found on countless Australian townships - Tin Camp Studios was founded by Warren Mason, a proud Yuwaalaraay man.
Kidsville - This space is so fun, we love it and we built it from the ground up and down! Kidsville is a nature-based playground hosting activities, adventures, explorations and workshops through arts and crafts to costume making for the festival parade!
Marketplace - Host to a carefully curated selection of Tasmanian vendors with a strong focus on quality, handmade, recycled-upcycled, and locally sourced produce and supplies, with the overarching aim to strengthen sustainable practices and solutions.
Full programme announced in November.
----------------------
Pangaea's operations
We will be operating under a sustainability framework by implementing circular economy systems, closing material loops and decreasing our carbon footprint with the aim to become carbon-negative. We are guided by the United Nations Sustainable Development Goals, and like to think global and act local!
----------------------
For more information about Pangaea Festival, head to our website and social media pages.