Golden Sunbird Starship Tour: Live at RANT art gallery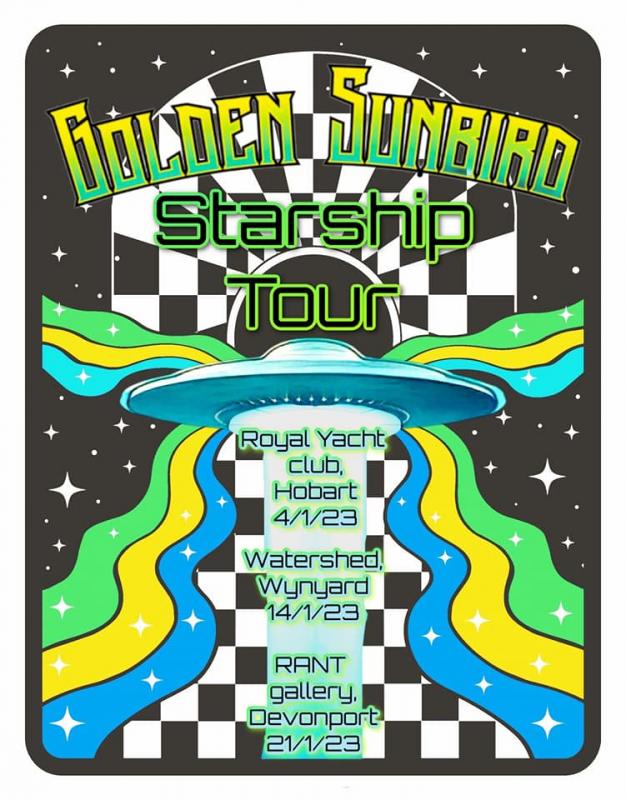 Come aboard the Golden Sunbird Starship!  
Strap in your seatbelts and prepare for a cosmic journey of sound and visuals as you blast through space. 
Touring around Tasmania after the release of their debut self titled EP, Golden Sunbird will be bringing a live band performance inspired by the likes of Pink Floyd, Hawkwind, Kraftwerk & Tangerine Dream.  
Supported by North West Tasmania's electronic, dystopian, soundscape Duo  'Asphalt in a Bag'. 
Let all sense of space & time drift away. Relax and let your imagination run free as you are serenaded by music that makes you feel like you are floating amongst the stars. 
A truly unique live music experience.