Songwriting Open Day, University 
of Tasmania, Music at the Hedberg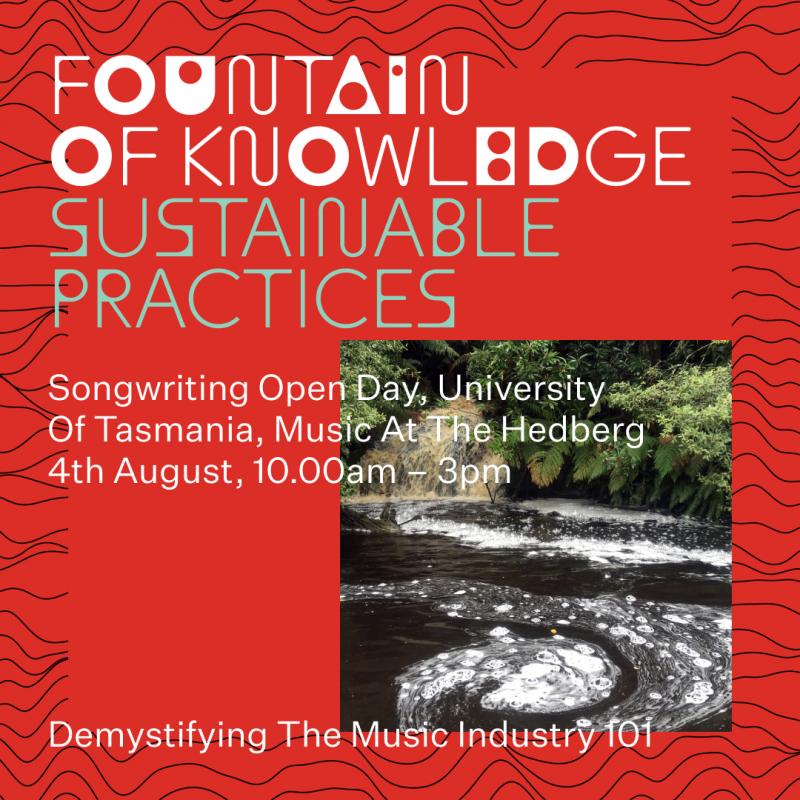 Calling all songwriters: join us as we open our doors to the community this Songwriting Open Day, August 4th 2023!
We welcome songwriters at all stages of their practice (aspiring, experienced and everything in between) or anyone just curious to learn a little about our songwriting program. Our Songwriting Open Day is designed to give you an idea of what being a songwriting student at The Hedberg is like. Tour our amazing building, sit in on a recording session in the studio and maybe even play a song for us at our songwriter workshop.
This year, we are introducing two industry panels in collaboration with Music Tasmania for songwriters to come along and ask all the big questions surrounding the art, craft and business of songwriting.
Tickets are free, but registrations are essential as seating is limited.
11:15am – 12:15pm: Industry Panel 1 - Songwriting and well being
Mark Bain, TSO & Performance Under Pressure
Emma Waters, EWAH
Charu Mani, University of Tasmania
12:15pm – 1:00pm: Lunch break – register your interest to take a tour of our amazing Hedberg facilities.
Afternoon Session (1:00pm - 3:15pm)
1:00pm – 2:00pm: Lunchtime Concert featuring EWAH and songwriting students from the Hedberg
2:15pm – 3:15pm : Industry Panel 2 - Songwriting and representation 
Grant Gillies, GaGa Music
Emma Waters, EWAH
Grace McCallum, Music Diplomat
Tim Eilenberg, APRA AMCOS